Hai! I'm Honeymint! I am a honey hunter largo and I live in The Moss Blanket. You honestly don't need to know anything else about me.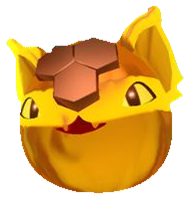 Also check me out on Steam here
Random Stats (cuz why not lol)
Name: Honeymint
Age: ??
Date of Birth: August 1
Favorite Color: Black (don't judge me it just goes good with everything else)
Favorite Animal: Cats
About: I have 2 cats, Pablo and Anakin, and 1 lizard
named Pepper. Anakin is a living pillow, Pablo sorts the socks, and Pepper... I really don't know what she does.
Community content is available under
CC-BY-SA
unless otherwise noted.