For unused content, see: Unused Features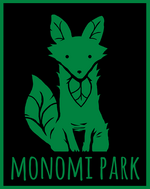 This page is a list of
upcoming features
for Slime Rancher direct from the
development roadmap
.
Viktor's Experimental Update (1.4.0)
Viktor's Slime-ulations
Join Viktor Humphries and test a virtual simulation of the Far, Far Range. Well, a work-in-progress version anyway. You see, his work is hitting a wall because of the numerous bugs in the code as well as an unusual phenomenon: glitches that take the form of... slimes? In any case, help him sort the issue out and you'll be rewarded with some nice upgrades and even a new ranch expansion!
Glitch Slimes
Glitch slimes have been discovered living inside Viktor's Slime-ulations and it's up to you to help him quarantine them before they spread! But like any bug, glitch slimes can be tricky to find: they are often hiding in plain sight, pretending to be objects or other slimes in the virtual Far, Far Range. You'll need a keen eye and a full tank of Viktor's patented debug spray to get the job done!
New Gadgets
It wouldn't be a very science-y update without new slime science gadgets, and Viktor's update will include a chicken cloner, deluxe drones, and more!
Other New Things
Viktor's Experimental Update is shaping up to be a pretty big update and there's even more packed into it that we won't reveal until later.
Miscellaneous
As of version 1.1.0, Boom slime explosions and butt-stomps no longer displace Echoes. However, Monomi Park has mentioned that this bug might be re-implemented in a more formal manner in a future update.[1]
Achievements
More achievements are set to be released in late 2018. [2]
References
↑ http://forums.monomipark.com/viewtopic.php?f=10&t=5538 - "Fixed bug where boom slime booms would push echoes out of place. However, having seen the amazing fireworks displays some players created, we're committed to remaking that awesome discovery in a future update in a more formal capacity."