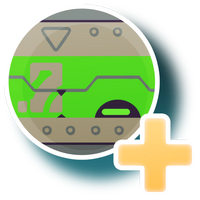 This page lists all of the available Treasure Pods in The Slime Sea.
The Jetpack necessary to find these Pods, and being fully upgraded to 250 Energy is highly recommended.
Additionally, the Treasure Cracker Mk III is necessary to open all of them.
Blue Pod (Treasure Cracker MK II)
Red Slime Lamp
Purple Pod (Treasure Cracker MK III)
Handlebar Fashion Pod
Trivia
While not necessary as the locations are relatively easy to navigate, The Moss Blanket's Map Data Node unlocks terrain details on the World Map for these locations.
Community content is available under
CC-BY-SA
unless otherwise noted.