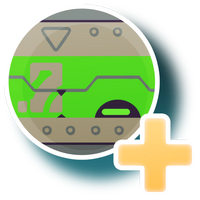 This page lists all of the available Treasure Pods in The Glass Desert. Before starting, it is recommended to activate The Glass Desert's Map Data Node to unlock terrain details on the World Map.
The Jetpack is necessary to find a majority of these Pods, as the terrain requires extensive use of it to navigate. Having fully upgraded Energy is also highly recommended, since some of these locations require extensive Jetpack usage to get to.
Additionally, there are no Green Treasure Pods in The Glass Desert, so the Treasure Cracker MK II is required to start opening them, however the Treasure Cracker MK III is recommended since almost all of them are purple pods.
Blue Pods (Treasure Cracker MK II)
Butterscotch Slime Lamp
Ruined Desert Blocks
Potted Tactus
Ruined Desert Column
Cocoa Slime Lamp
Coil Grass
Berry Slime Lamp
Purple Pods (Treasure Cracker MK III)
Berry Teleporter
Master Apiary
Gold Plorts
Palm Sprout
Palm Tree
Cocoa Warp Depot
Super Hydro Turret
Master Drill
Gold Plorts
Fiery Glass Sculpture
Thundering Glass Sculpture
Cocoa Teleporter
Master Pump
Berry Warp Depot
Towering Glass Sculpture
Community content is available under
CC-BY-SA
unless otherwise noted.