"
This little chick had quite a hard upbringing.
"
 
Stony Chickadoos, also called Stony Chicks, often spawn from nests with Stony Hens and to a lesser extent, Roostros. They are first encountered in the Tabby Slime section of The Dry Reef, but can be encountered in most zones.
Stony Chickadoos can be produced domestically by a Stony Hen if it is in the presence of a Roostro, and will itself grow up into a Stony Hen or - more rarely - a Roostro. This process is sped up in an upgraded coop. Until it grows up, Slimes will not eat it.
About:
Stony chickadoos are baby chickens that will eventually grow into a stony hen or more rarely, a roostro.
Chickadoos of all varieties will never be eaten by slimes. Some believe this is because slimes are too kind-hearted to do such a thing. Others believe it's because chickadoos don't yet have enough meat on their bones.
On the Ranch:
Keep Stony Chickadoos in a safe place and they'll eventually grow into a Stony Hen or a Roostro.
Tips
A chickadoo is required for the achievement "You... Monster!" in which you must throw a chickadoo into an Incinerator.
Map
Note that while these locations are precise, they may be on different elevations.
Because they are often found together, this map also applies to Stony Hens and Roostros.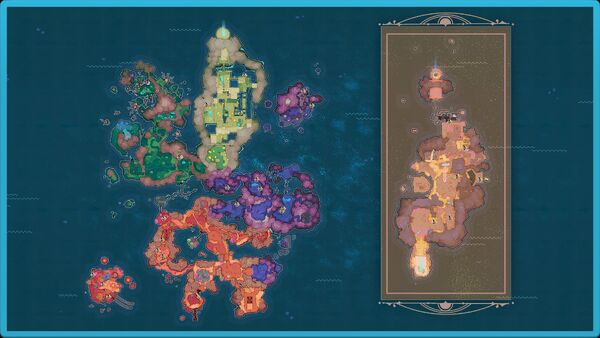 Gallery
Changelog
1.0.1 - Chickadoos of any type can now be used on Gold Slimes to produce Gold Plorts.
Before 0.2.0 - Implemented.
Trivia
Stony Chicks heavily resemble their adult counterparts, most notably their white plumage, when viewed in Low Model quality.
The Stony Chickadoo is referred to by the vacpack's slots and the top right readout as Stony Chick, likely to avoid character spacing issues with the user interface. However they are still correctly referred to as Stony Chickadoo in the Slimepedia. It shares this trait with the Briar Chickadoo and the Painted Chickadoo.