"
Includes secret new looks for your slimes. Make your phosphor slimes angelic, your tabbies look like tigers, and more!
"
 

— the Manage DLC tab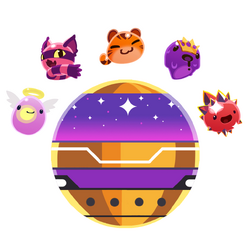 The Secret Style Pack is paid cosmetic DLC pack available on Steam, Epic,Playstation 4, and Xbox, and comes bundled with the Nintendo Switch Plortable Edition.
The Pack introduces new cosmetic models for each of the slimes and their largo variants which can be mix-and-matched, offering up to 3 new models per largo.
Usage
When the DLC is installed, twenty gold-and-purple Treasure Pods will appear throughout the world which must be opened to unlock a cosmetic skin for most of the existing Slimes in the game. Unlike standard pods, they do not require a Treasure Cracker to open. The Pack does not alter any other characteristic about the slime, such as a Hunter Slime turning invisible, a Rock Slime rolling, or a Phosphor Slime's reaction to light.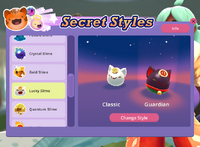 When a slime's cosmetic skin has been unlocked it is automatically applied to slimes of that type. If the player leaves the area before it opens however, the Secret Style will still unlock without a prompt or changing the slime's appearance. Unlocked Secret Styles can be toggled on and off at any time via the Secret Style menu in the Ranch House, and will apply to all slimes of that type. Largos will take active options into account.
Gordo Slimes, Tarr Slimes, and plorts are not affected by the Secret Style Pack.
Secret Style Largo Charts
Pure Secret Style
This chart shows all of the slimes with Secret Styles completely active.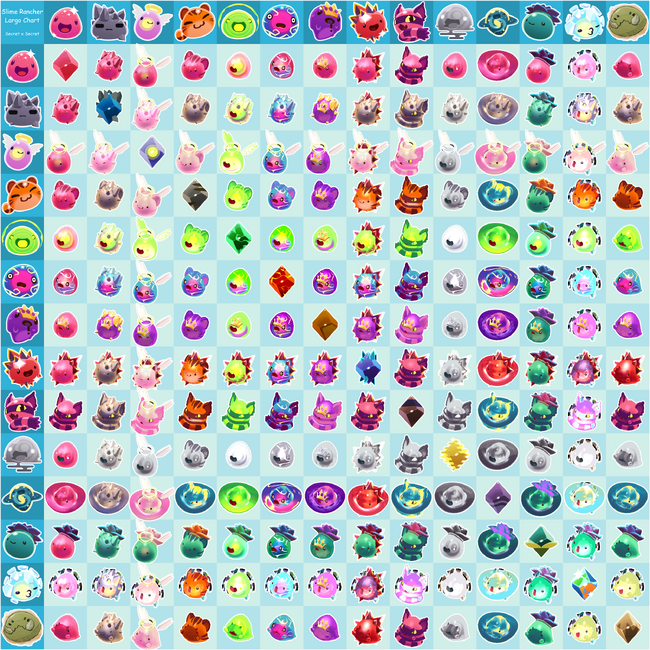 Combined
This chart shows each of the slimes with both their combined standard and secret style variants.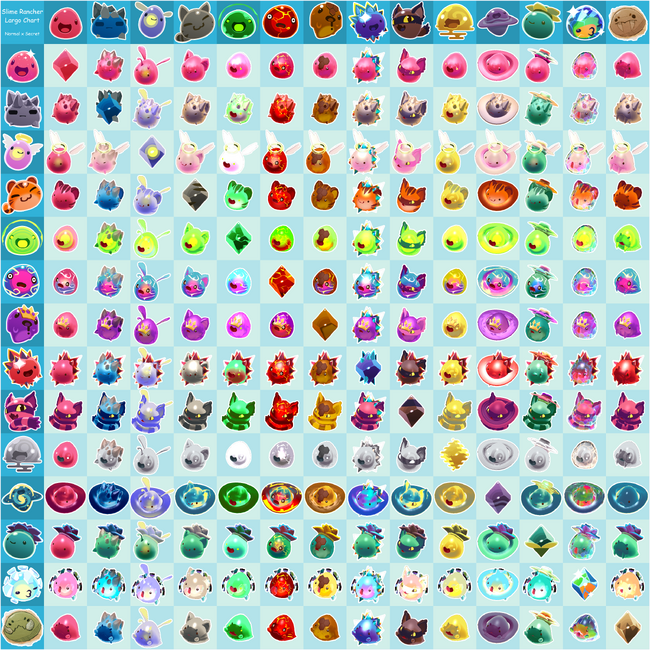 Changelog
1.4.0 - Implemented. Will only be active if the DLC has been paid for and downloaded.
Trivia