"
If you listen to it closely, you can faintly hear a veggie.
"
 
The Heart Beet is a veggie that can be found in certain areas of The Dry Reef, and more commonly in The Indigo Quarry.
About:
Heart beets get their name from their deep, red color and heart-like shape. Heart beets are also unusually juicy for a beet, making it the only veggie that's not for the squeamish in the kitchen.
On the Ranch:
Deposit a heart beet into a garden's depositor and you'll have a large heart beet crop of your very own.
Tips
Heart Beets can be encountered very early on. A Heart Beet patch is located just outside of The Ranch gates over a ledge, on top of a small rocky plateau which requires the Jetpack to get to.
The consistency of the Heart Beets' growth and harvest yield makes Rock Slimes a decent choice for converting harder-to-feed or more valuable Slimes into Largos.
Heart Beet crops in The Indigo Quarry may have Odd Onions in them.
Map
Note that while these locations are precise, they may be on different elevations.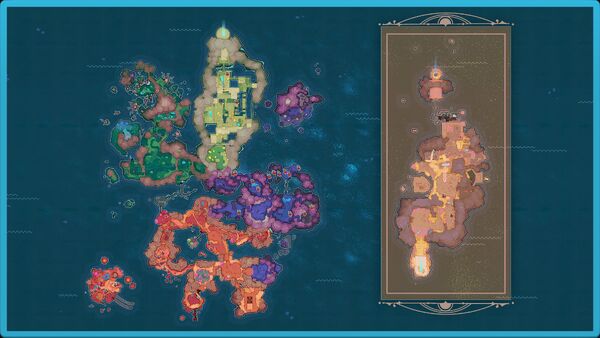 Gallery
Changelog
1.3.1 - Fixed an issue where fruits and veggies would almost always be unripe in an area that you haven't visited in awhile.
0.3.1 - Fruits and veggies and fruit trees have received a lovely makeover and are now more visually distinct. The cuberry tree is now cube-shaped because science.
Before 0.2.0 - Implemented.
Origin
The Heart Beet is a beetroot, while also visually appearing to resemble a radish, in the shape of a heart symbol, while the Slimepedia entry implies that it can be likened to an actual heart. The Slimepedia tagline - "If you listen to it closely, you can faintly hear a veggie." - may be a reference to seashell resonance, the popular folk myth that listening to a seashell allows one to hear the sound of the ocean, which in reality it is a combination of ambient noise in the environment and activity from within the body. Its name is a pun on the term "heartbeat".
Trivia
Despite being the Rock Slime's current favorite food, in the past, the Prickle Pear was planned as their favorite food. The reason the change was made is unknown.

The Prickle Pear is now the dervish's favorite food.