This page is about the real world
The content of this page covers a real-world subject, not inside Slime Rancher.
"
An active composer and sound designer in the game industry for over 10 years, Harry has worked on games across diverse genres. After five years of in-house experience, he started freelance work.
"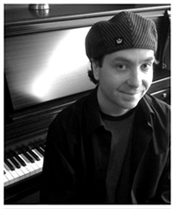 Harry Mack is a freelance composer who has done music for over 20 indie game projects[1], including almost all of Slime Rancher's music.
References