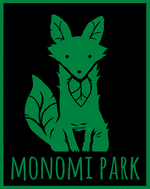 June 28, 2016
Slime Rancher v0.3.4 is now available! It contains the following changes and fixes:
Changes:
The Ranch house now has a new background image that changes based on the time of day.
The Ranch house's door now has an open/close sound effect, because silent doors are spooky.
Puddle slimes now blush when they become too shy to make plorts. If you're trying to picture this, your mental picture is likely not adorable enough.
Bugfixes:
Fixed an issue where phosphor slimes could sometimes disappear from the Grotto or corrals with solar shields.
Fixed an issue where tabbies would fight over a chicken instead of the fastest one simply eating it like nature intended.
Fixed an issue where a slime stack would result in slime folding into themselves.
Fixed an issue where rad largos would become invisible when held.
Fixed an issue where the tutorial would become stuck.
What's in Development?
We've got some cool, new stuff we're working on as we march toward our v0.4.0 release. Here's a sample of what to expect in the upcoming updates:
The Moss Blanket is getting a visual overhaul and some new content.
The hunter slime will finally be slinking its way across the range, hungry for your roostros.
Steam achievements are on the way!
We're starting to translate Slime Rancher into other languages. First up are German, Spanish, French, and Russian.
A new Ranch expansion is in development: The Lab!
And if you'd like to stay in touch with all the latest Slime Rancher news and updates, subscribe to our mailing list:
http://www.monomipark.com/#maillist
Version 0.3.4b
August 3, 2016
We've released a small update to v0.3.4, now called v0.3.4b that includes the following:
Achievements are now awarded in Steam, hurray!
Fixed a minor layout bug in the Achievements Screen
Fixed some achievement description translations
Fixed a bug with resetting your profile
Achievements that you've already earned within Slime Rancher will automatically be awarded to you within Steam after the update.