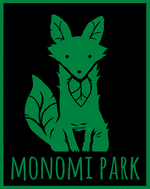 February 24, 2016
While we're hard at work on our upcoming content update, v0.3.0 featuring the Indigo Quarry, we've decided to release another patch to fix a series of issues that the community has reported and have balanced a few features. Thanks again for helping shape Slime Rancher into a great experience for everyone!
You can use your existing save files with this update.
To learn more about what to expect during Early Access and our patch structure, please see our official FAQ: viewtopic.php?f=3&t=447
Slime Rancher v0.2.5 is now available. It includes the following changes:
Changes and Balance:
Improve economy reactions to plorts sold.
Update Scareslime model. Springy!
Improve vacpack controls handling both shoot and vac being held at once - now consistently does the last mode selected.
Improve Air Net ability to hold Phosphor Slimes.
Improve handling of game saves to minimize the likelihood of corrupted save files.
Switch the default Gif-render keyboard shortcut to 'G' (If you've previously played yours will remain single-quote.)
Slightly smaller version number watermark.
Add a reset defaults button for key/mouse controls and gamepad.
Make it easier to collect water from the fresh water springs.
Improve water visuals for Slime Sea, Fresh Water, and water from the vac.
Change logic to make the alternate versions of various areas' music play more often.
Humble download Windows version now comes as an installer.
Bugfixes:
Fix audio for boom slime explode warmup ignoring volume settings.
Fix some Slimepedia typos.
Fix a memory leak involving water shot from the vacpack.
Fix bug with Ball Pit & Six Pack achievements awarding too early.
Fix bug with Phosphor Slimes not noticing when the solar shield they were in went away.
Fix bug with economy sometimes not correctly resetting on a new game.
Fix bug where the Auto-Feeder and Plort Collector timing could be incorrect when reloading a game.
Fix bug where players could remove items from the silo or plort collector while holding a largo.
Fix bug where items could be launched from the vacpack through floors and walls.
Fix bug preventing standard chickadoos from being accepted in silos and feeders.
Fix bug where Beatrix would jump in response to making a purchase via the controller.
Fix bugs affecting the vacpack animations.
Fix bug where player could sometimes press Sleep Until Morning repeatedly and enter continual fast-forward mode.
Fix bug causing a significant delay on displaying the first Slimepedia popup.
Fix bug where multiple slimes could eat the same food item at the same time.
Fix bug where the Starmail content did not initially scroll to the correct position.
Fix the description of the Hasty Exchange achievement requirements.
Fix bug causing Diversification achievement to sometimes not be awarded.
Fix bug causing Up All Night achievement to sometimes not be awarded.
Fix bug where the vac could sometimes still affect a largo that had been dropped behind Beatrix.
Fix bug where the Tarr music would sometimes continue after teleporting away from the Tarr.
Fix bug where the vac audio loop sometimes stopped.
Fix bug where water shot from the vac showed its type as if it were the last type of object.
Fix bug where puddle plorts sometimes played their splash effect on entering the Plort Market.
Fix bug where a Gold Slime's own plorts could trigger a Gold Slime to produce more gold plorts.
Fix bug where slimes could sometimes disappear from overly crowded ranch expansions.
Fix bug where holding a Largo or Crate, it could be placed inside a wall.
Fix bug where water shot from the vac floated upwards when in fresh water.
Fix bug where water was removed from Ponds even when the vacpack had no space.