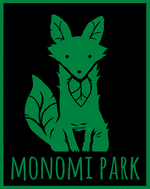 December 30, 2015
Changes:
Cleaned up the garden replanting process and added a tutorial.
Increased the cost of the Ranch Expansions
Added indicator on Gordos showing their Diet.
Slimes and plorts are a less bouncy when they hit a surface.
Bugfixes:
Fixed bug with alt-tab and multi-monitor setups locking up when losing game focus on Windows.
Fixed bug with gardens sometimes not growing crops.
Fixed bug with slimes disappearing off of parts of the Ranch, especially the expansions.
Fixed bug where upgrades would carry between games.
Fixed bug where starmail was lost on game reload.
Fixed bug where some quality settings were not being re-applied after game reload.
Fixed bug where reloading the game sometimes spawned some extra food.
Fixed bug causing scareslimes to be far more effective than intended.
Fixed bug where Ogden would give Slimes as rewards for his exchange offers.
Fixed bug where the starting tutorials sometimes didn't start immediately.
Fixed bug with some Chickens not transitioning to the right types.
Fixed various geometry issues (walking through walls, etc).
Fixed various typos.