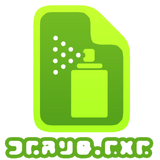 The Debug Spray is an item introduced with Viktor's Experimental Update that is stored in the water slot of the vacpack.
A set amount of 15 units is received from a Debug Spray node throughout The Slimeulation, and do not respawn until leaving the activity, so they are a finite resource on each trip. The maximum amount that can be held in the slot at a time is 30 units, and can replace any Water contained within the water slot.
Debug Spray is used to reveal Glitch Slimes disguised as slimes and out-of-place objects. It can also dispel The Tarr found within the area.
Gallery
Origin
Debug spray is a pun on Insect repellent, alternatively known as "bug spray".
Trivia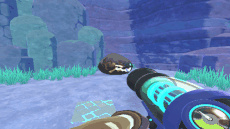 Standard Tarr are susceptable to Debug Spray. However this is not possible during normal gameplay.
The text in the icon for the Debug Spray reads "DEBUG.EXE"
Prior to release, the roadmap's blurb stated:
Glitch slimes have been discovered living inside Viktor's Slime-ulations and it's up to you to help him quarantine them before they spread! But like any bug, glitch slimes can be tricky to find: they are often hiding in plain side, pretending to be objects or other slimes in the virtual Far, Far Range. You'll need a keen eye and a full tank of Viktor's patented debug spray to get the job done!