"
Next to a vacpack, it's a rancher's best friend.
"
 
The Carrot is a veggie and is one of the most common foods in the game, along with the Pogofruit and the Hen Hen. They are one of the first foods a Rancher will encounter.
About:
The humble carrot was brought to the Far, Far Range because they're easy to grow and nutritious. Most ranchers swear by them as they're a handy portable snack, promote good night vision, and when juiced are only second to coffee as the perfect morning beverage.

On the Ranch:
Deposit a carrot into a garden's depositor and you'll have a large carrot crop of your own.
Tips
The Carrot is the most common and most accessible vegetable in the game, and is very helpful for feeding veg-eating slimes, such as the Rock Slime or the Rad Slime. However because no Slime favors it, it will never produce double the number of Plorts produced.

For this reason, it may be unwise to grow Carrots unless you don't yet have access to favored foods.

Their larger harvest yield compared to more valuable foods may be suitable as incinerated food for Fire Slimes.
Carrots are fairly abundant in The Overgrowth once it is unlocked; 3 wild Carrot plots are located there.
Map
Note that while these locations are precise, they may be on different elevations.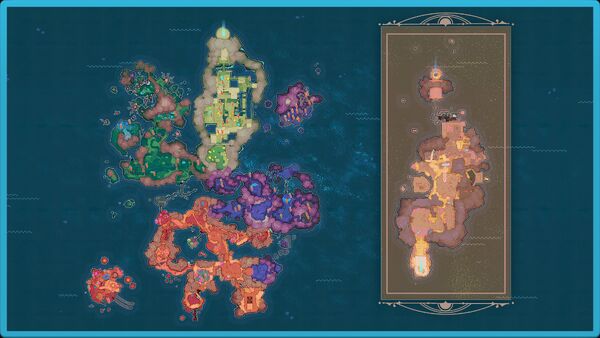 Gallery
Changelog
1.3.1 - Fixed an issue where fruits and veggies would almost always be unripe in an area that you haven't visited in awhile.
0.3.1 - Fruits and veggies and fruit trees have received a lovely makeover and are now more visually distinct. The cuberry tree is now cube-shaped because science.
Before 0.2.0 - Implemented.
Origin
The Carrot is based on a carrot. It is one of the few foods in the game that are not a variant of a real world food.
Trivia
The Silver Parsnip's in-game model once resembled a silver carrot prior to food's graphical update in Update 0.3.1. However their Slimepedia icons continue to resemble one another.